Vision of DBT-NECAB
Driving research and development, services to farmers and academics through the centre targeting food security adopting agricultural biotechnology and tapping the bio-resources of the NE region involving national and global partners to develop gene / organic based solutions for stress mitigation and boosting productivity in agricultural crops.
Mission
Pursue innovative and exploratory research in agricultural biotechnology and crop husbandry through a public–public partnership between the Department of Biotechnology, Ministry of Science and Technology, Govt. of India, and Assam Agricultural University, Jorhat, to create competent human resources in the field and support agriculture industry in the NE region.
Director's Message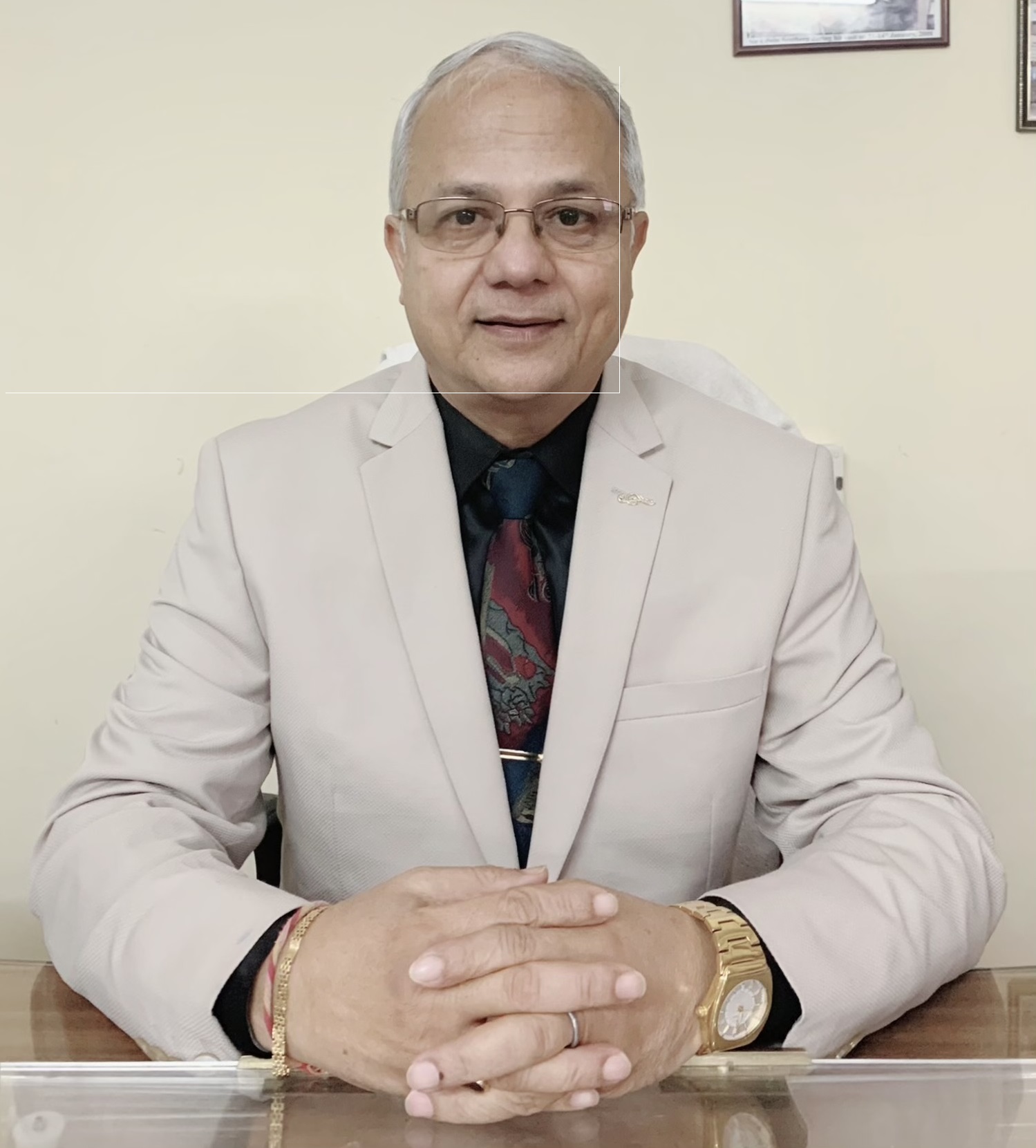 Bidyut Kumar Sarmah
Director, DBT-NECAB & ICAR National Professor (Norman Borlaug Chair) (2016-2021)
Let us help plants, animals and microorganisms in self improvement to counter stresses through biotechnology interventions"


In February 2011, the Department of Biotechnology, Govt. of India, established the DBT-AAU Centre and strengthened it to the DBT-North East Centre for Agricultural Biotechnology (DBT-NECAB) in 2018. This Centre of Excellence for Agricultural Biotechnology is equipped with state-of-the-art facilities for scientific research as well as academic excellence. The Centre allows scope for scientific exchange and collaboration with premier national and international organizations for capacity building and upliftment of the student community and faculty members. Currently, we have five core research programmes under the Centre and associated scientists have earned extramural grants for over thirteen projects. Each programme under the Centre is reviewed every six months by a panel of national and international experts including members from funding organizations through a Scientific Advisory Committee (SAC). The Centre strives to apply an interdisciplinary approach in building biotech-based projects, involving inputs from renowned scientists, experts and pioneers in the field of biotechnology, from time to time by organizing National and International symposiums and workshops. I am confident that with the involvement of a team consisting of highly trained scientists, technical staff as well as efficient office staff, the Centre will be able to achieve its long-term goals.
Core programmes of the Centre
Core Programme
Objectives
PROGRAMME I
Genetic improvement of rice for abiotic and biotic stress tolerance using molecular breeding, especially drought, submergence and bacterial blight disease.

SCIENTIFIC TEAM
Dr M K Modi (PI) and Dr Sanjay Chetia (PI)
Advisors: Dr N K Singh, NIPB and Dr Arvind Kumar, ICRISAT
PROGRAMME II
Genetic improvement of chickpea using gene technology for resistance to insect pests

SCIENTIFIC TEAM
Dr Bidyut Kumar Sarmah (Programme leader), Dr Sumita Acharjee (PI), Dr A M Baruah (Co-PI), Dr Sarvjeet Singh, PAU, Ludhiana (Collaborator), Dr Ishwarappa S Katageri, UASD, Karnataka (Collaborator)
Advisors: Dr T J V Higgins, CSIRO, Agriculture and Food, Canberra
PROGRAMME III
Bioprospecting of soil microbes from NE region for acid tolerance genes

SCIENTIFIC TEAM
Dr Madhumita Barooah (PI) Dr Robin Chandra Boro (Co-PI)
Advisors: Dr A Kumar, Dr M V Deshpande
PROGRAMME IVA
Isolation of novel microbial strains to develop efficient biofertilizer

SCIENTIFIC TEAM
Dr Rajen Baruah
Advisors: Dr M V Deshpande
PROGRAMME IVB
Isolation of novel microbial strains to develop efficient biopesticides

SCIENTIFIC TEAM
Dr Popy Bora (PI), Dr P K Borah, Dr B C Nath
Advisors: Dr M V Deshpande
New Network Projects funded by DBT, GoI



Citrus disease diagnostic lab established under citrus network
Biotechnological intervention in the improvement and management of tea