Satellite Laboratories of DBT-NECAB
The satellite laboratories have been established with an aim to disseminate technologies developed by DBT-NECAB, especially bioinput (biofertilizer, biopesticide) production and tissue culture technology and for the promotion of organic agriculture.
Earlier satellite centres have been effectively running at five KVKs (Kamrup, Nalbari, Barpeta, Nagaon, Dibrugarh), Biswanath College of Agriculture and one NGO called Seuj Satirtha under KASS (Dibrugarh). Presently, five new satellites laboratories were established at:
Nagaland University, Medziphema, Campus, Nagaland

Central Agricultural University, Iroisemba, Imphal, Manipur

School of Postgraduate studies, CAU, Umiam, Meghalaya

College of Agriculture, Lembucherra, Tripura

Mizoram University, Mizoram
Till date more than ₹75 lakhs have been funded for the development of infrastructure and around ₹54 lakhs for the purchase of machinery for the center. Production and additional fund of ₹15 Lakhs has been provided to upgrade one of the existing laboratories.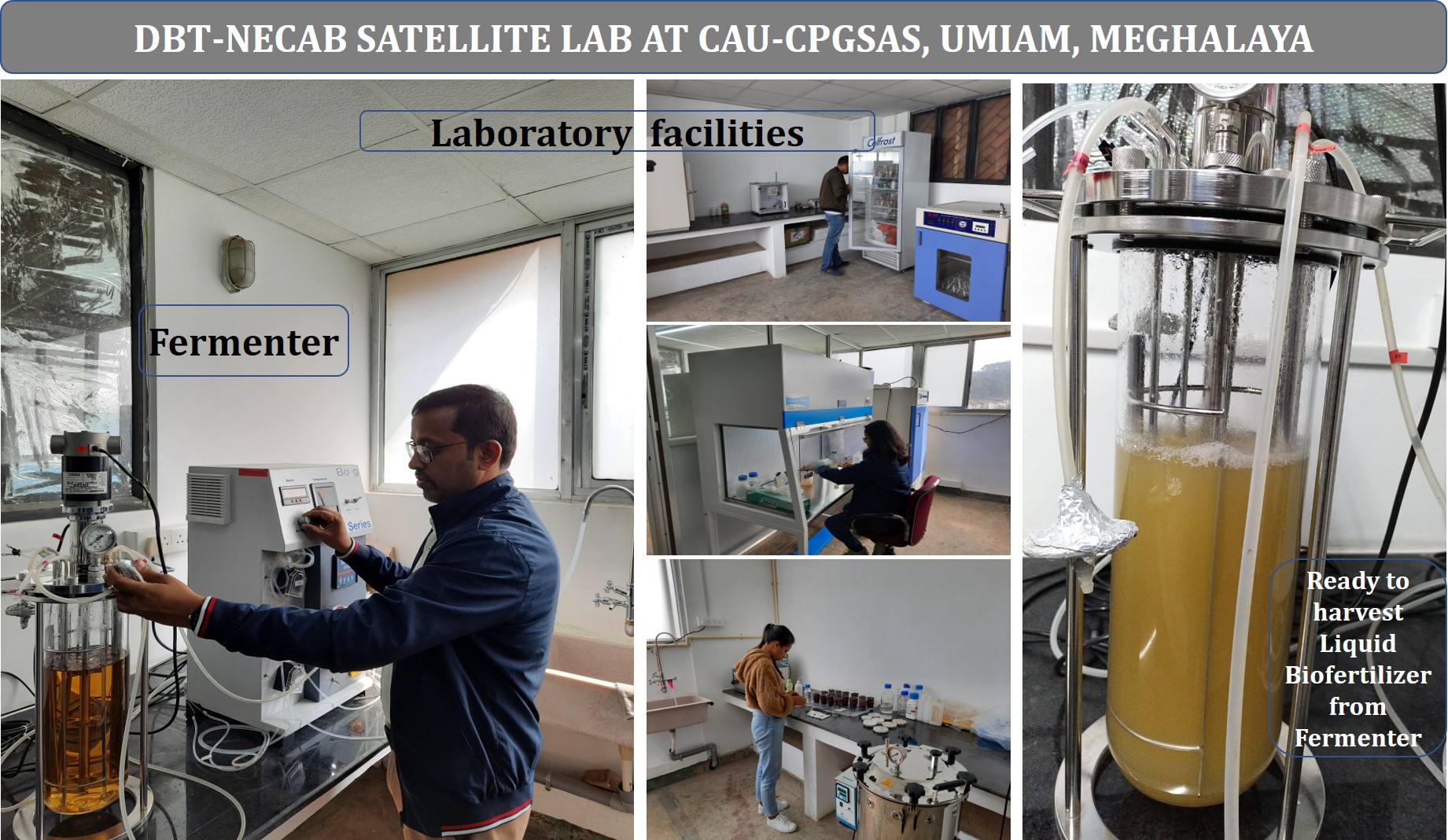 Satellite Lab at School of Postgraduate studies, CAU, Umiam, Meghalaya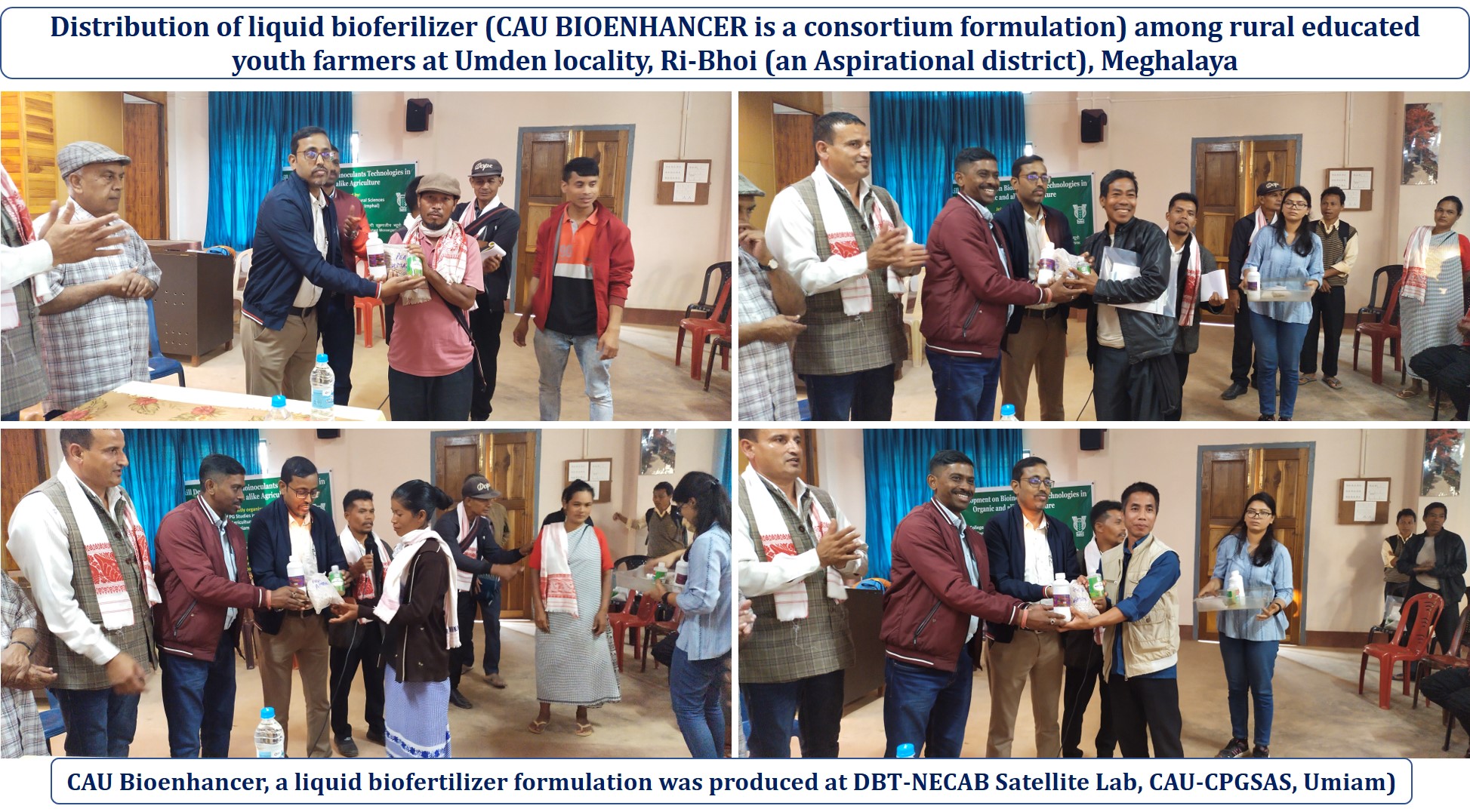 Distribution of Liquid biofertilizer at Satellite Lab, School of Postgraduate studies, CAU, Umiam, Meghalaya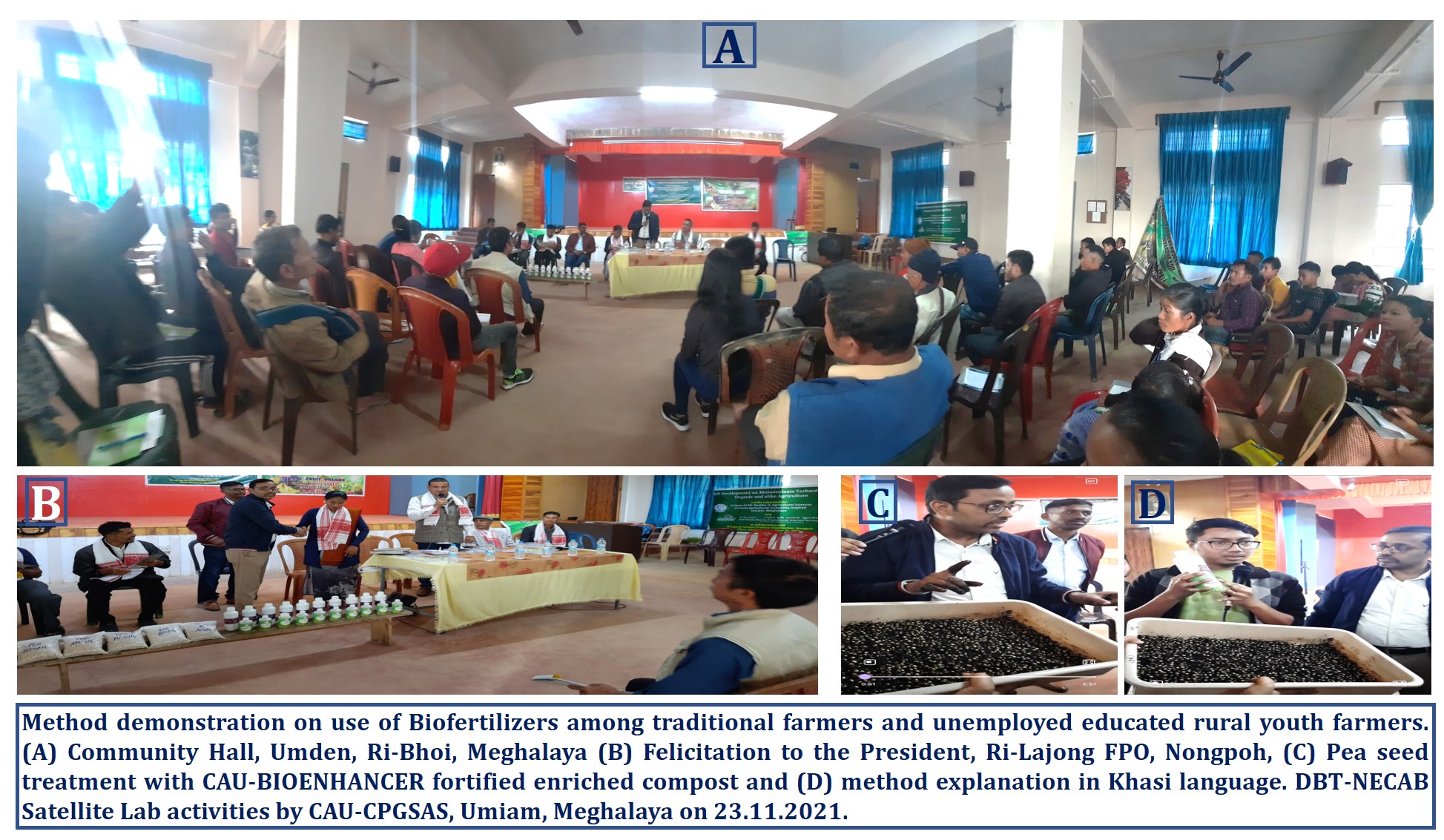 Demonstration of Bio Inputs at Satellite Lab, School of Postgraduate studies, CAU, Umiam, Meghalaya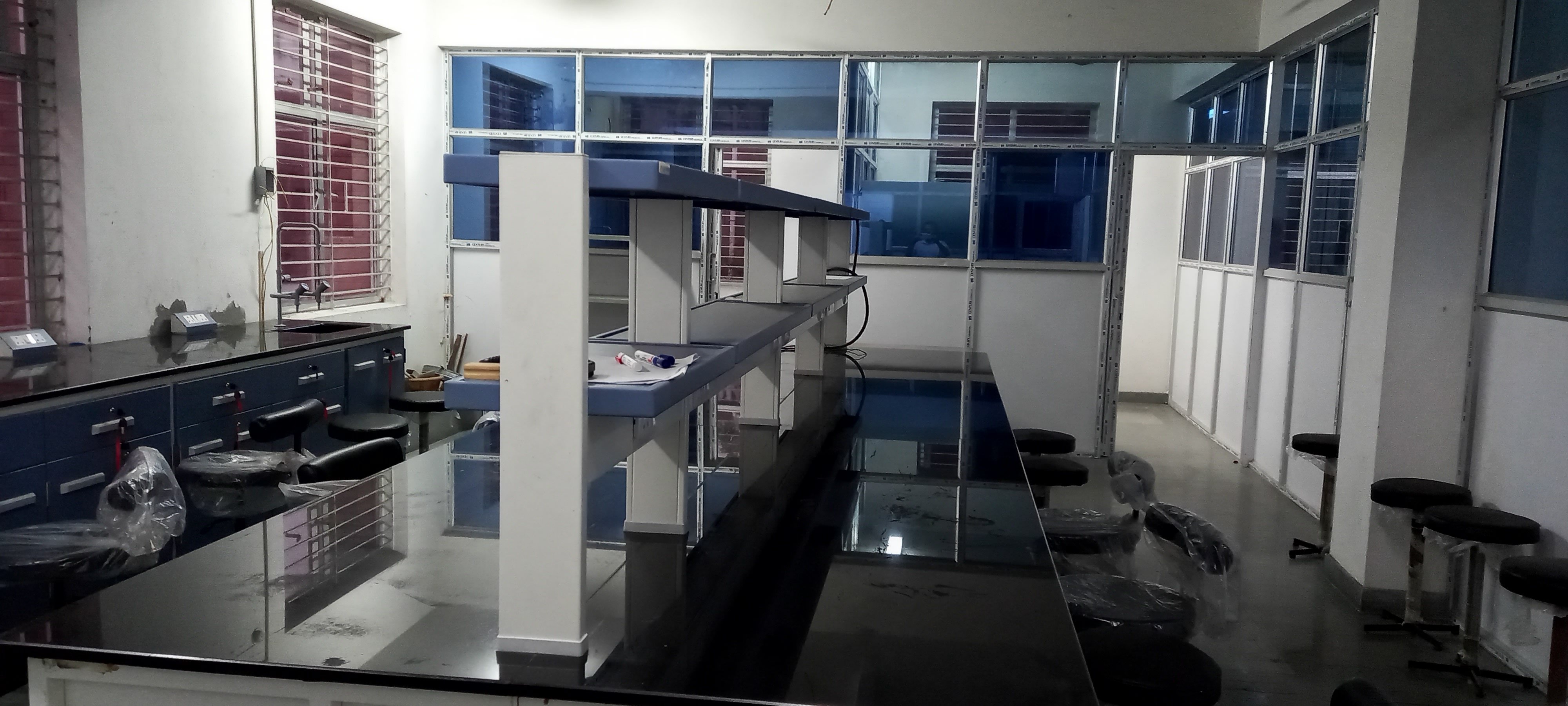 Satellite Lab at College of Agriculture, Tripura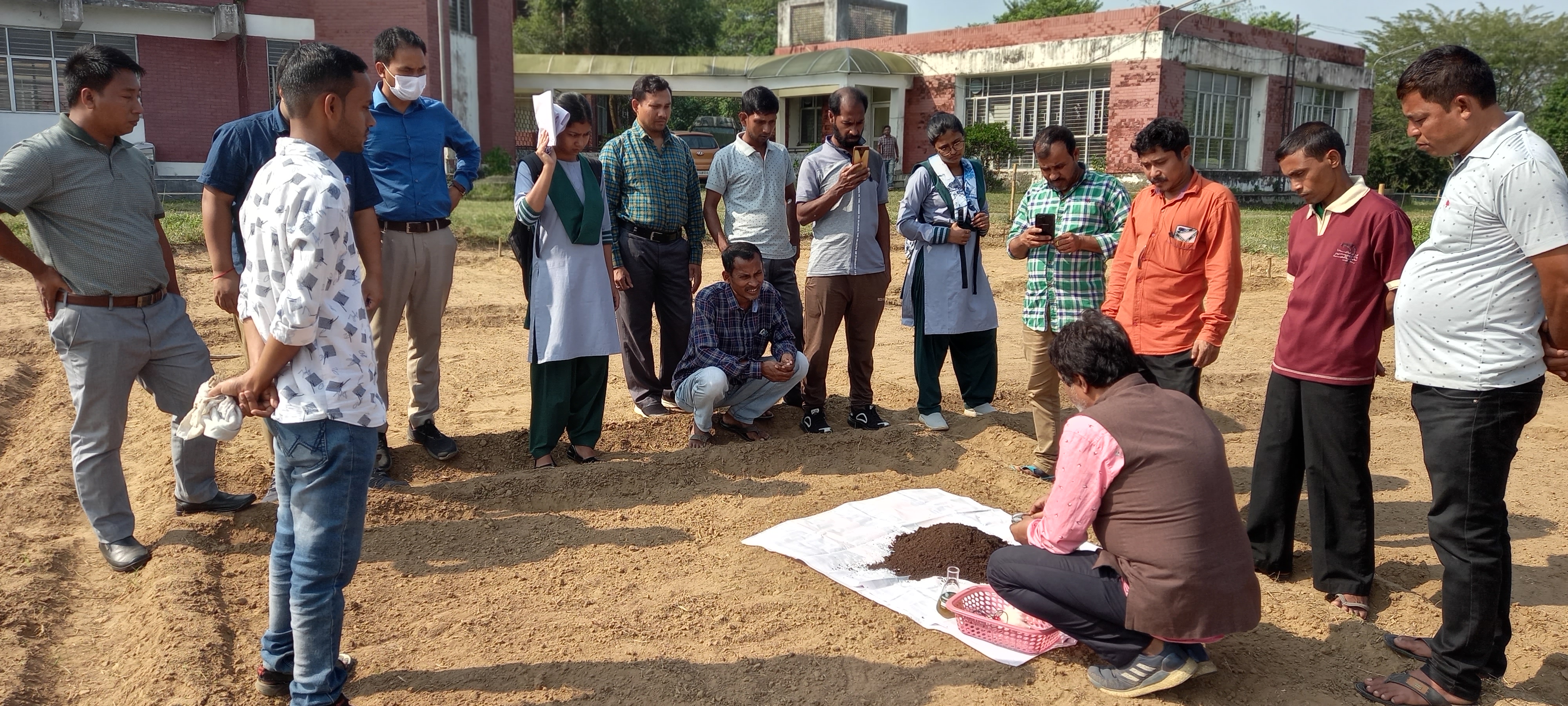 Demonstration of Bio Inputs at Satellite Lab, College of Agriculture, Tripura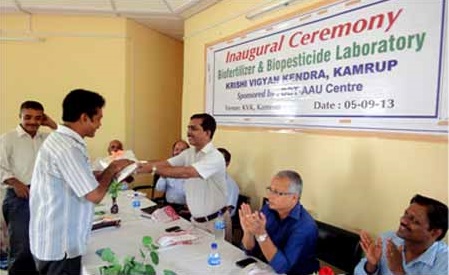 Free distribution of Bio-Inputs to farmers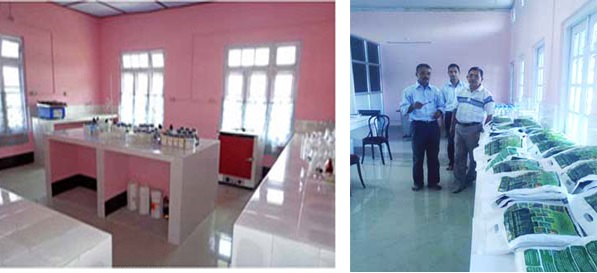 Satellite Labs in KVK Kamrup and KVK Barpeta